---- CHRISTMAS AND NEW YEAR'S EVENT GIFTING ---- RESERVE NOW
---- CHRISTMAS AND NEW YEAR'S EVENT GIFTING ---- RESERVE NOW
---- CHRISTMAS AND NEW YEAR'S EVENT GIFTING ---- RESERVE NOW
---- CHRISTMAS AND NEW YEAR'S EVENT GIFTING ---- RESERVE NOW
---- CHRISTMAS AND NEW YEAR'S EVENT GIFTING ---- RESERVE NOW
---- CHRISTMAS AND NEW YEAR'S EVENT GIFTING ---- RESERVE NOW
How It Works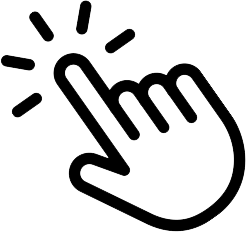 CUSTOMIZE IT
Personalize your gift with a selection from our premium coffee and merchandise catalog.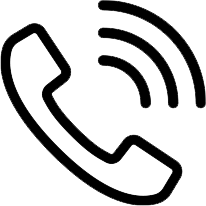 CONTACT US
Get in touch with our dedicated team to begin your extraordinary gifting experience hassle-free.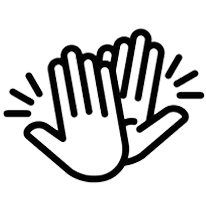 BE THE BADASS
Leave a lasting impression through remarkable, gifts that reflect your unique style and appreciation.
Choose The Perfect Package
OUR CARE PACKAGES INCLUDE A PERSONALIZED GIFT NOTE WITH EACH BOX - at no additional cost to you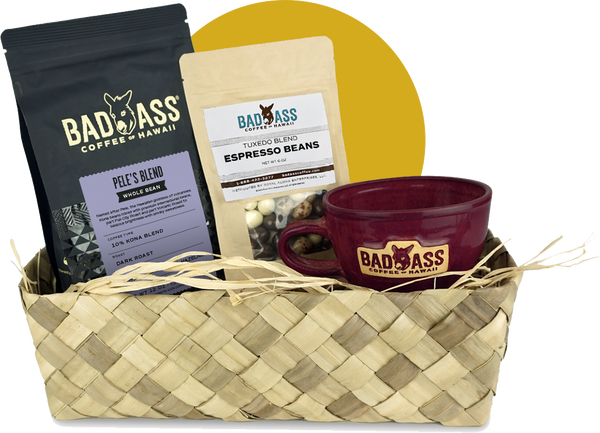 The perfect ready-to-go gift. Packaged and wrapped in our lahala basket, curate your own basket or select a pre-made option starting at $35 per basket.
Shop All Baskets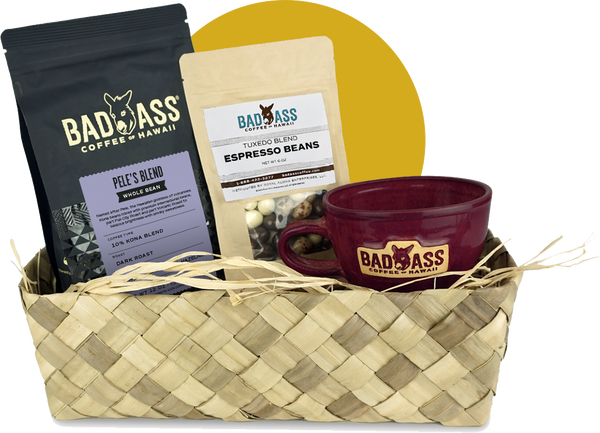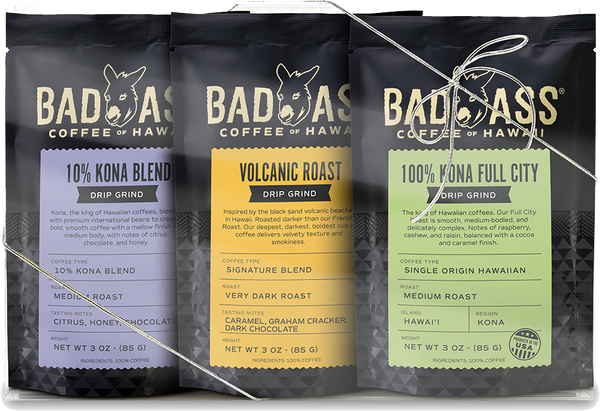 Get a taste of the islands with our single pot 3-oz packs. Coming in packages of three, you can give an experience of several varieties.
Shop All Trios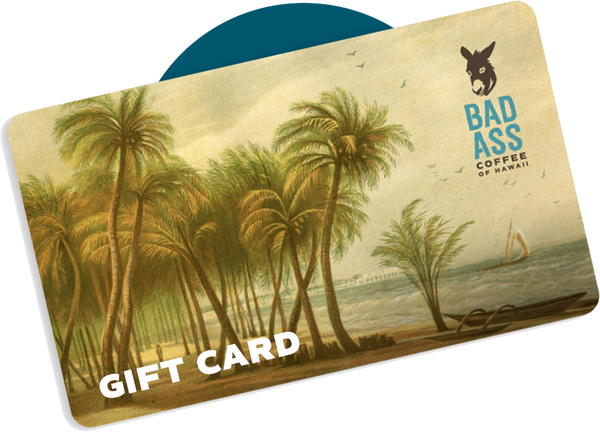 Both in-store café and online store gift cards are available. Let your recipient choose their own treat with a gift card.
Shop gift cards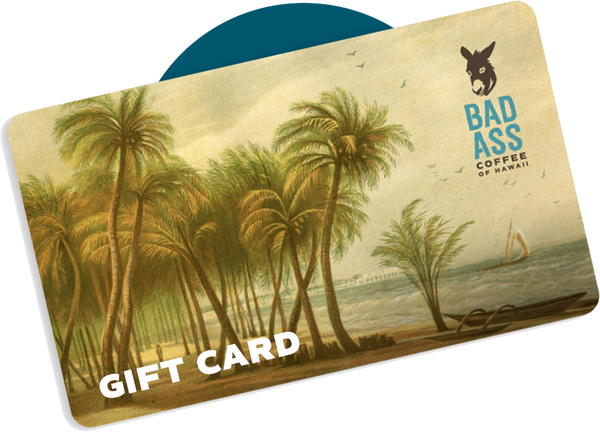 Frequency Asked Questions